Rejuvenate Your Skin and Hair: Best Mesotherapy Treatment in Gurgaon
When it comes to mesotherapy, we are the premier destination for the best mesotherapy treatment in
Gurgaon. If you're looking to revitalize your skin or combat hair fall, our mesotherapy treatments are
designed to deliver exceptional results. With our advanced techniques and experienced professionals,
we offer the most effective solutions for mesotherapy in Gurgaon.
Why choose us for mesotherapy treatment?
Expertise: Our team comprises highly skilled and trained professionals who specialize in mesotherapy treatments. With years of experience, they have mastered the art of rejuvenating the skin and promoting hair growth.
Customized Approach: We understand that each individual has unique concerns. Our mesotherapy treatments are tailored to your specific needs, ensuring personalized and effective solutions.
Advanced Technology: At DR. PAUL'S, we utilize state-of-the-art technology and equipment to deliver the best results. Our treatments are backed by scientific research and innovation.
Comprehensive Care: Our Mesotherapy treatment for hair fall in Gurgaon goes beyond the surface. We address the underlying causes of hair fall and provide holistic solutions for long-lasting results.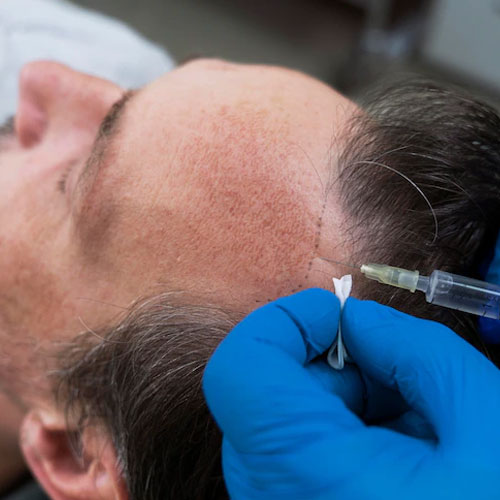 Whether you're seeking to enhance your skin's radiance or combat hair fall, our mesotherapy
treatments offer a safe and non-invasive solution. Experience the rejuvenating effects of mesotherapy
at DR. PAUL'S and restore your confidence.
Don't wait any longer. Contact us today to schedule your consultation for the best mesotherapy
treatment in Gurgaon. Rediscover your natural beauty and reclaim your vibrant, healthy hair with DR.
PAUL'S.